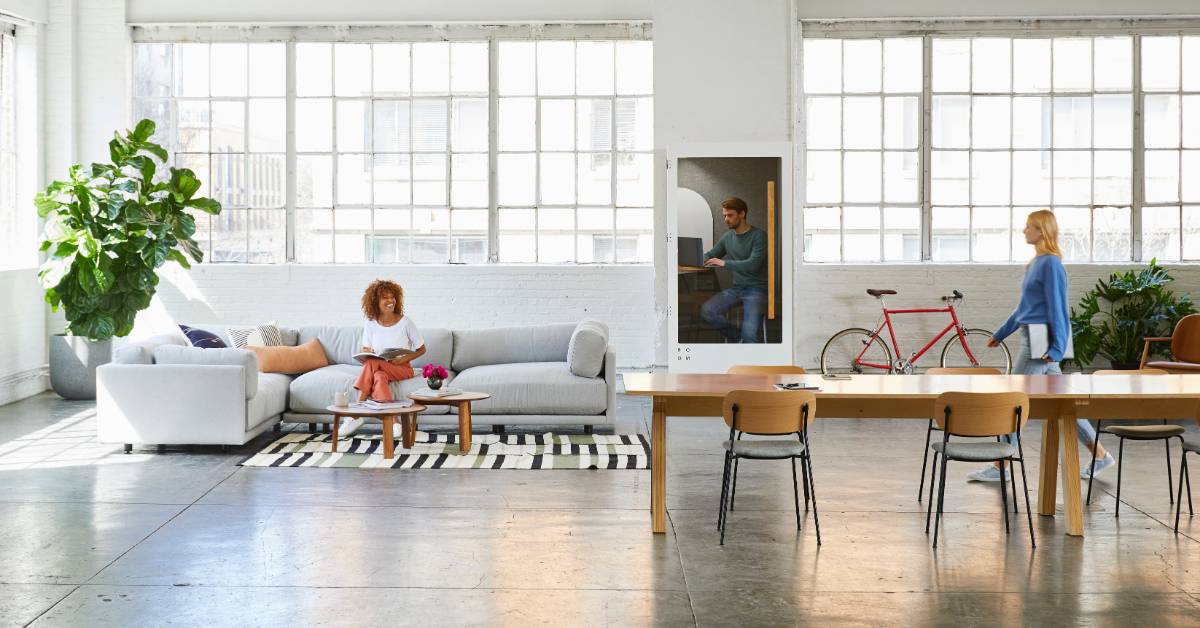 You Deserve Beautiful Concrete Floors in Erie
Just because they're floors doesn't mean you should walk all over them. The concrete floor in your garage, basement, or auto repair shop are actually large investments and can become costly to repair or replace. An effective concrete coating spares you that risk.
At Garage Force, we have the absolute best in concrete flooring protection thanks to our patented polyurea concrete coating, which is durable and long-lasting. To give you a better sense of why you should care about your floors, we've put together five reasons a concrete coating is the way to go!
1. Minor Damage Will Worsen
Once you've noticed that the concrete flooring in your garage, basement, auto shop, or other surface has started showing damage (i.e. cracking, chipping and spalling) you should address the situation immediately. Even small signs of damage to concrete floors will become serious issues if they're not repaired and protected. Damaged or uneven floors can lead to other maintenance problems such as wear-and-tear of equipment or risk of injury to you or your employees, so you should fix them and then protect them with a strong concrete coating or garage floor finish.
2. Proactively Protect From Long-Term Damage
Concrete may be strong and remarkably durable in its own right, but it is also certainly far from indestructible. Especially as concrete flooring ages and remains exposed to exterior damage, when it becomes prone to cracking, staining and chipping. Repairing and replacing concrete flooring is extremely expensive, so it's best to take proactive action and protect your garage or shop floor with a strong, durable garage floor finish. Our polyurea concrete coating is 20 times stronger than epoxy and withstands abrasion, impact, water and chemical damage just to name a few.
3. Improve Safety
If you own or run an auto shop or industrial building with concrete flooring in Erie, it's important that the safety of you, your employees and customers is taken seriously. Damaged and uneven concrete pose serious safety hazards, and if employees drive equipment such as forklifts over uneven, damaged concrete floors, this can contribute to issues to both them and the equipment. The same goes for chemical substances that seep into the pores of the concrete, which are then incredibly difficult to remove. An effective concrete coating allows you to ensure safety as well as easy cleanup and consistent flooring quality.
4. Increase Value
Beyond the protection that a concrete coating provides to the space, there's no question that a great garage floor finish increases the value of your home or auto shop. A concrete floor sealer gives your flooring a durable barrier to keep it in pristine condition and looks fantastic on top of it all. By installing a concrete coating in your garage or basement, you've also expanded the usable space in your home, which is something you can account for in your house or shop's value when it's time to sell.
5. Communicate Professionalism
If you're running or owning an auto repair shop or other service-based business which uses concrete flooring, how would you like your business to come across to customers and potential customers? A great concrete coating looks fantastic and communicates a level of professionalism, which translates to quality and a sense of trust to customers. So with a small investment, you've protected your flooring, increased the business' value, reinforced safety and showed customers that you're a top-notch organization. That sure is a lot of benefits from a single concrete coating!
Get Your Free Quote in Erie Today!
Wherever you are, Garage Force can help. Find the closest location to you and contact us today for a free quote and give your flooring the protection it deserves with a strong, durable concrete coating! With three locations along the Front Range, including here in Erie, you're not too far away!